There are a limited number of vendor spaces available for the Fitler Square Fair. The organization is looking for antique dealers, collectible vendors, artist and craftspeople interested in exhibiting at the fair. Contact Philip Frank at frankp01@bellatlantic.net for an application, if interested.  More details can be found HERE.
Exciting news coming to Fitler Square…
As we shared in our Holiday letter to members and presented in our FSIA Annual General Member meeting on October 16, 2018, the shed in Fitler Square was severely damaged by a fallen tree in March 2018. We are currently in the process of designing a new storage shed, which will complement the beauty of Fitler Square. It will also allow for more functional storage space for supplies and materials that are essential to the maintenance and event support of the square. Stay tuned for more information..
Read about our new shed project in the Philadelphia Inquirer.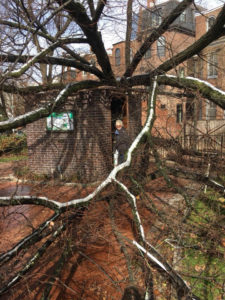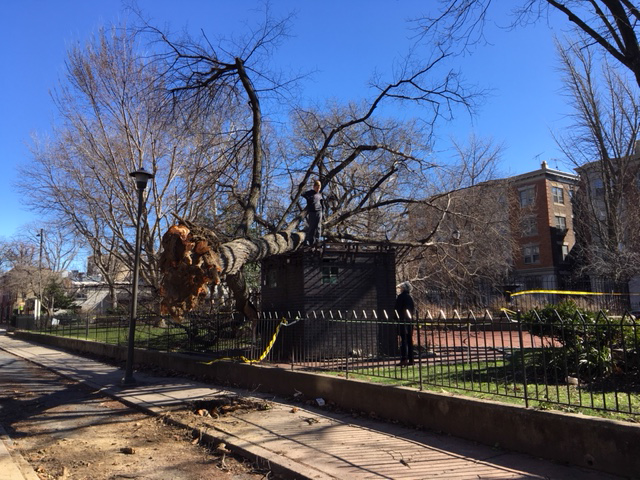 ---
Welcome to Philadelphia's Fitler Square, justly prized as a gem among Philadelphia's neighborhood parks. Built and dedicated more than a century ago, this inviting half-acre park is between 23 and 24th Streets, at Pine Street. The Fitler Square Neighborhood is an easy walk from the city's most lively commercial areas, yet remains thoroughly residential.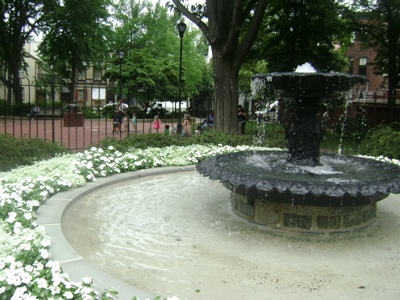 The Square provides the site for annual seasonal events and activities, including the Spring Fair, the Easter Egg Hunt, the Halloween Party, and the Holiday Tree Lighting.  Fitler Square is maintained with the help of Philadelphia's Department of Parks and Recreation. The Association supplies annual plantings as well as contracts for services that include lawn mowing and tree and shrub care, gardening, and trash cleanup.
The buildings that surround Fitler Square rarely stand more than four stories tall, and the surrounding tree-lined streets form a continuation of the Square as an urban oasis of tall shade trees and well-tended gardens. An addition to the natural beauty of the Square is the collection of animal sculptures commissioned by the Fitler Square Improvement Association. Dominating the center of the Square stands an ornate Victorian-era fountain that flows most of the year.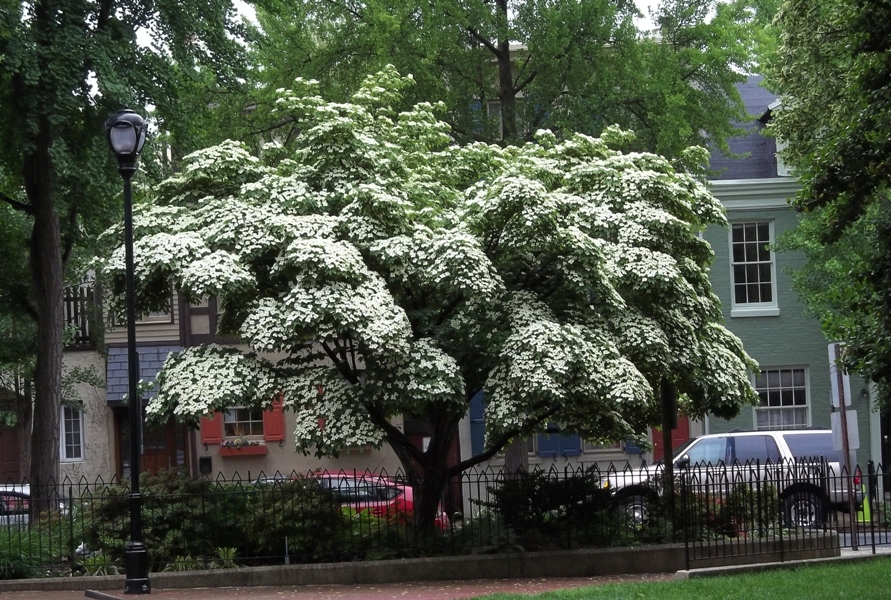 Though rich in history and lively with commerce, it's the human charm of the Square and its neighborhood that seduces visitors and enchants residents. A blend of neighborliness and intimate community combined with a cosmopolitan urbanity, all set near the heart of a major American metropolis, Fitler Square provides an environment unmatched by any suburban development, and affords a rich, exciting diversity that elicits and sustains the passionate loyalty of its neighbors.